To all purists who disdain electric drives for retrofitting windshield wipers in US classic cars and rely on Trico Vacuum Wiper Motors.
Thanks to my extensive experience, I am able to regenerate "Trico Vacuum Wiper Motors". This experience is important because wearing parts are often no longer available today.
AFTER repair
Chevrolet GMC Pickup 1947-1953
AFTER repair
Chevrolet GMC Pickup 1947-1953
AFTER repair
Chevrolet GMC Pickup 1947-1953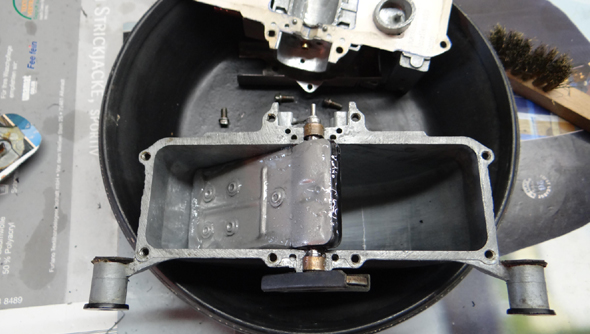 AFTER repair
Caddilac 1957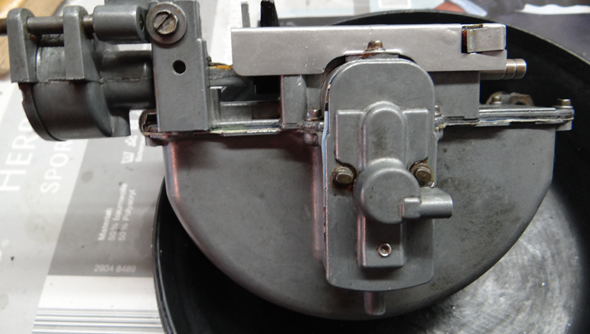 AFTER repair
Caddilac 1957
What can you expect from me?
In order to restore a new original function, I developed an exacting process, which I split up into:
Check the vacuum drives sent to me for damage and completeness
Replica of the two inner special seals
Rough cleaning, special lubrication, assembly and test
Most vacuum drives can be regenerated with it.
Lars Graichen
---
"I do repairs for you and I am passionate about driving classic cars myself."
A Trico Vacuum Wiper Motor is for dispatch after just 3 days, depending on the order situation and scope of work. You will receive it together with the bill. With this you can easily transfer the amount.
There is a fixed price for standard repairs.
Unfortunately I have to invoice you for the costs for packaging and shipping.
Since I do the repairs as a sideline, I run it as a small business according with §19 UStG under German law. That is why I do not write a separate value added tax (VAT).
However, if more of the Trico Vacuum Wiper Motor is broken, I offer in individual cases:
Smoothing the inside of scarred areas or imperfections
Replica / Replacement of defective parts
Functional production of external auxiliary units
Paint for rusty metal parts
… just ask me about the details.
The Trico Vacuum Windshield Wiper motors were installed in vehicles from big corporations such as General Motors Company (Buick, Cadillac, Chevrolet, GMC), Fiat Chrysler Automobiles (Chrysler, Dodge, Jeep) and Ford Motor Company (Ford, Lincoln), but also at Studebaker and Packard.
The installation requires the tightness of the complete vacuum system from all supply lines and connections up to the exhaust valves in the engine! Even the smallest leak can disrupt the wiping operation.
Short overview
How does the Trico Vacuum Wiper Motor work?
The vacuum is created by the engine when the pistons are in the first working stroke. They not only suck in the petrol-air mixture through the carburetor, but also from the Trico Vacuum Motor. There is a connection at the side below the carburetor, which leads to the Trico Vacuum Motor via a hose or a pipe.
Basically, this is a stable functioning system. Wiping is interrupted if the engine is operated under full gas while driving. The wiping continues again when you step off the gas pedal. Believe it or not, that is actually the original function! After all, you shouldn't drive so fast in heavy rain …
Other models (for example Cadillac around 1956) have an additional vacuum pump. If the engine is under full gas while driving, the windshield wipers continue to work with it – differently than described above – Read more
Lars Graichen
Kleingewerbebetrieb
Wickershain 32a
04643 Geithain
GERMANY
Mobil: +49 (0) 160 . 919 686 99
Unfortunately, my spoken English is not good, so please write me an email.
mail@vacuum-repair.de